Activity introduction
Activity:Oil Painting
Time : 3:30PM,12th December 2017
Place: 1604shi, Lixiang Dasha Gongyu 111hao, Zhichun Lu, Haidian Qu, Beijing
Note: You can go to the school nearest to you, then leave for the destination with our teachers.
Open to all teachers and students of Shuoba ! Chinese
Price: RMB150/person (you need to pay cash when you sign up)
Deadline: 12:00AM, 9th December 2017
Email: info@shuoba.net.cn
Zhen Yun (English Course Consultant) : 18501016025
Activity


Oil painting helps you to relax. It can also help to increase your ability to appreciate art and beauty, and to express your feelings. The uniqueness of oil painting is that you can repeatedly make changes until you are satisfied with the finer details of your painting.
This oil painting appreciation shop provides environmental-friendly paints, and other painting equipment, including papers, brushes, palette, drawing board, easel, and apron. Picture albums are available for copying, or you can bring your own favourite pictures, or simply paint whatever you want. There are professional teachers will guide you on how to paint and be able to answer your queries.
Friendly Tips
You may bring your finished painting home.
There are tea, drinks and snacks in the shop.

Arrangements
Gather at the shop at 3:30PM, collect painting supplies, conceptualize your work of art. Professional teachers will be there to guide us. At the end, we will take a group photo together.
Routes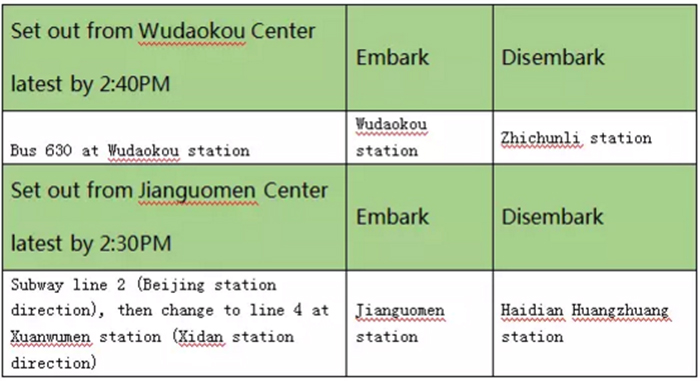 Get off at Haidian Huangzhuang subway station, then walk about 610 meters. Please follow this map :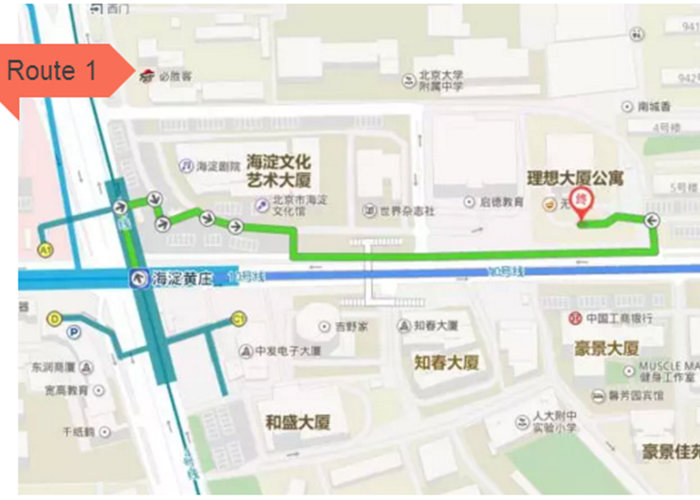 Get off at Zhichunlu bus station, then walk about 200 meters. Please follow this map :