Shuoba Spoken Chinese - Great Wall Chinese
This Course comprehensively develops the practical ability to dialogue, which is Shuoba's selling point. Vocabulary, idioms/diction, expressions in conversation and dialogue are studied through 20 levels. Training is needed to raise the ability to converse to the ability to hold dialogues. After preparation and review through E-Learning, this course focuses mainly on speaking practice, moving your mouth during lessons. It is designed so that vocabulary and idioms/diction cover the range used in the HSK exams, and the lessons themselves serve as preparation for the exams.E-Learning refers to a learning system uploaded on the website, so that you can study anytime, anywhere, if there is an internet environment. Composed of animation images, main texts, vocabulary words and exercises, it is ideal for self-study, preparation and review. For busy people who find it hard to study at home, E-Learning enables using commute time or lunch breaks effectively to study. By studying in this way, along with the Web Lessons, you can expect greater study results. E-Learning provides the best study environment outside of the Lessons for those who wish to be 'immersed in the Chinese language.'
The "flipped-learning" method of E-learning followed by Web lessons, is the most effective method to learn.
Practical conversational ability in the one on-one lessons is enhanced by having the students put into practice what they have studied during E-Learning.
The "flipped learning" method of "E-Learning + Web Lessons / Live Lessons" assists students with questions that are difficult for them to resolve through self-study, as well as maintain their motivation to learn, through instructions based on each student's individual pace of learning.
"What is Flipped Learning?" This is a method of learning in which studies that can be done alone (e.g. gaining knowledge, memorizing, etc.) are prepared in advance via E-Learning, and studies that require interacting with others (e.g. expanding knowledge, instructions on what has been learned through self-study, discussions, etc.) are done in face-to-face lessons.
Click below to view a free trial course:
http://www.greatwallchinese.com.cn/trialCourse/redirect.do?key=trial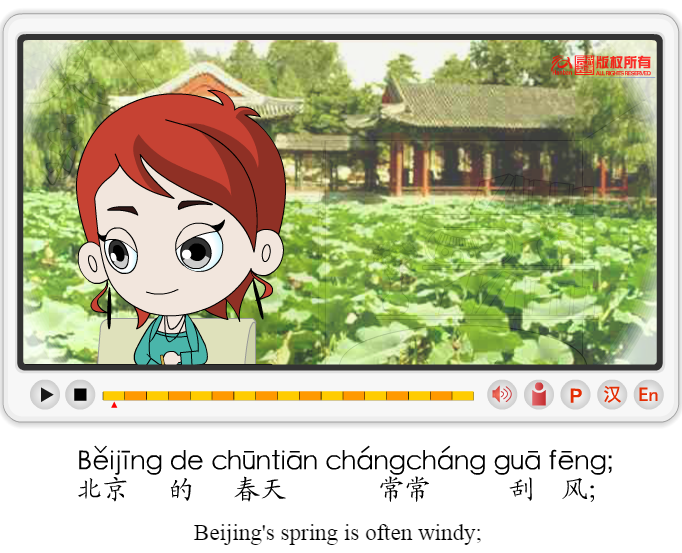 A collection of comprehensive conversation courses, ranging from beginners level to intermediate and advanced levels. You can select what suits you from among 12 levels. There are four stories that progress in parallel, enabling you to enjoy studying Chinese as if you are watching a TV drama. A recording function is available in this excellent system, so that you can compare your pronunciation with that of a native speaker, and enjoy practicing role plays of your favorite characters.