Foreigners renewing or applying for a Chinese work permit must read!
Latest government regulations on qualification for Chinese work permit
From April 1st 2017, there will be new regulations relating to issue of work permits in China. Foreigners working in China will be classified into the following 3 categories: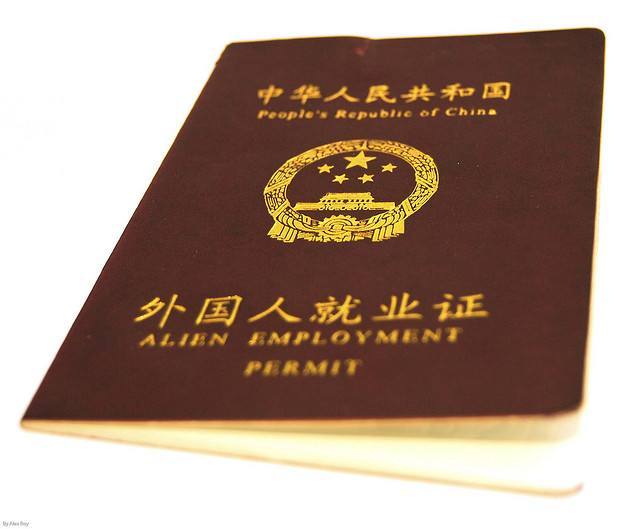 Type A: Highly-talented foreigners. They must achieve a score of 85 points and above (see scoring table below). Highly-talented foreigners include scientists, leading technologists, international entrepreneurs, and specialists in their respective fields, who will contribute to the Chinese economic and social development.
Type B: Foreign professionals. They must achieve a score of 60 pints and above (see scoring table below). Foreign professionals must meet the regulatory guidance set for foreigners working in China, and the job requirements. These foreign professionals will contribute to the Chinese economic and social development.
Type C: Other foreigners will be classified according to the standard requirements. These foreigners meet the demands of the domestic labour market, and will engage in temporary, seasonal, and non-technical or service work, in accordance with the provisions of the national policy.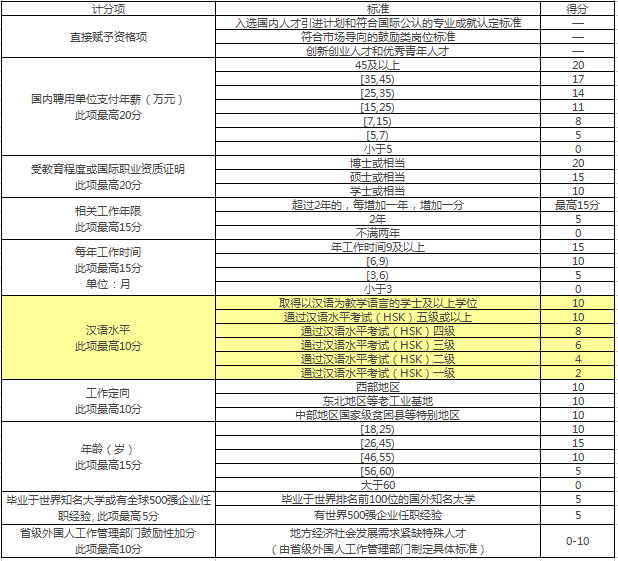 What is the connection of this reform to the work permit regulations, with learning Chinese? The following scoring table awards points for various abilities. And Chinese language ability is one of them.

Different levels of qualification of the HSK exam awards the work permit applicant, from a minimum of 2 points for HSK Level 1, up to a maximum of 10 points for HSK Level 5.
Chinese language ability is clearly a standard which determines your effectiveness in working in China, and hence, qualification to apply for a work permit.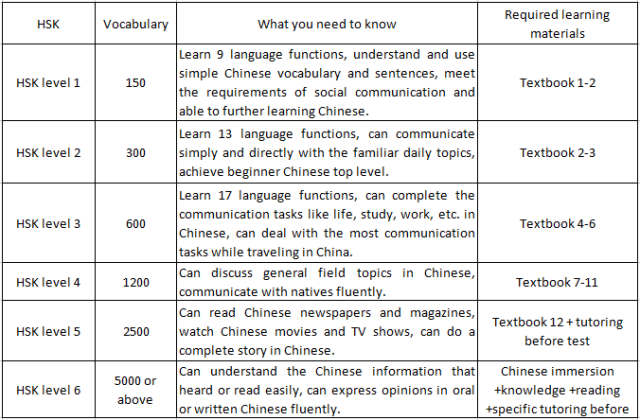 So, are you ready? Have you studied for and taken the HSK exams? Can you collect the additional points from your Chinese language abilities? Please refer to the following table for the different standards expected at the different HSK Level exams.
Shuoba! literally means Speak Up! in Chinese. At Shuoba!, we teach you to speak Chinese, and not just learn Chinese, so that you can effectively communicate with your Chinese friends and business partners, in order to better understand Chinese social and business cultures and practices.
Come and learn Chinese online, or at our Centres, today!